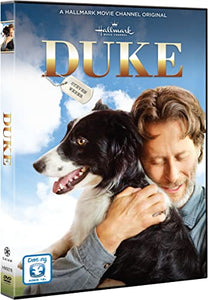 HALLMARK CHANNEL DUKE
Marine Sergeant Terry Pulaski (Steven Weber), a once proud man, is now a broken shell himself, having returned from Iraq with both PTSD and a disability injury. Terry struggles to be a good father and husband, but his challenges leave him feeling like a burden to his wife and daughter. With his dog Duke in tow, he decides to leave his family behind.
Years later, a homeless Terry needs help for an aging and ill Duke, so he leaves him in the care of a veterinary clinic. Will Duke be able to help Terry face his demons and reconcile with his estranged daughter?